Every technology brings various facilities to our day to day. At the same time, it brings some small issues and challenges. It could not be different with the handsets that use Android as an operating system, is not it? Some of the problems are common to all Android devices and easy to solve
Android phone or tablet defective: what to do with battery that lasts little?
Affordable chargers in your home, car, or workplace may be the best way to compensate for a weak battery. If these options have not been taken care of, others may give a solution to the battery problem that ends too fast:
Turn off WiFi and Bluetooth when not using
Close any applications you are not using
Reduce screen brightness
Decrease the amount of apps that show notifications on your Android.
Android issues with your Google account
Mainly sync problems of Google account data with your mobile phone, and vice versa. Begin by checking if you have an active data connection by doing the following:
Make sure your device is not in airplane mode.
Make sure your device has good signal reception.
Make sure your device can go online (visit a site through the browser.
Make sure the "auto-sync" feature is enabled (settings -> counted -> Google)
Finally, if none of these suggestions work, restart the device. If it still does not work, delete your Google Account data on your device and restart.
Problems with Social Networking apps on Android
First, make sure you have the updated version of the Social Network application. If there is a newer version of the application download and restart Android. If the error persists, clear the application cache or personal application data in Settings -> Applications -> Application name -> Clear cache / Personal data. Try again.
Out of memory warning on Android
Unfortunately, if you're getting a low memory recall, you're really running out of memory on your Android phone. You will need to delete some videos, photos, and applications. You can buy a memory card for your phone, and also use cloud services to empty a little more memory from the device, freeing up storage space.
Android phone display issues
There are two types of display problems: those caused by the user and those that are factory defects. In the second case, taking the appliance to an authorized service center will solve the problem. In the first case, the damage caused by the user (drops, humidity, water, impacts, time of use, etc.), we have some advice (valid for phones and tablets that cost more than 1 minimum wage):
If the appliance is new (1 year) and you can still use it: keep using it and arrange the repair as soon as possible, so it will not be so expensive.
If the device is already old (more than 1 year) and still can use: continue using and only provide the repair if you find a good price.
If the unit is new (1 year) and can not use: repair.
If the appliance is old (more than 1 year) and you can not use it: it depends on the cost of the repair. If it costs more than half of what a new handset costs, it's not worth it.
Apps do not work on Android
The first step to troubleshoot apps that do not work on Android is to reboot the device. If this does not resolve the issue, try deleting the application and reinstalling by making sure that you have the latest version of the application.
Android phone or tablet crashing too much
When Android is crashing a lot, it may be because you're using a lot of memory. To clear the memory cache on Android, you can download a task management application (Task Manager), or you can manually clear the application cache by going to Settings -> Applications -> Application Name -> Clear cache.
Android Touchscreen Not Responding
The touch screen may fail if the battery is too low, or if the phone is physically damaged. If the touchscreen is not working on your Android, and you are not wearing gloves, or any other item that would detract from the touch sensation on Android, restart device. If this still does not solve the problem, you may need to seek repair or replacement of the device. In some cases, it may be that the memory of the device is too full, so the memory needs to be emptied for the screen to work (maybe many WhatsApp videos?).
Android overheating
If your Android is getting too hot and turning itself off, it may be a problem with the battery, which may require repair or replacement. If this is happening with your Android, remove the battery and let cool. Put the battery back in the device and power on. If the battery is still too hot to be touched, you may have to seek technical assistance for the repair.
Android does not change screen orientation
If your Android does not change the screen orientation, it may be a configuration problem. Go to Settings -> Display. Check the option for "Auto Orientation" so that the device changes the orientation of the screen according to the position in which it is. When that does not work, the accelerometer may not be working anymore. Use a Play Store app to test your device's sensors. If they do not work, a visit to a service center can give you adequate guidance to solve the problem.
Do you have a problem that you find common on Android devices and what do not we put into that article? Leave us comments, and we'll answer your question with a solution as soon as possible!
Gallery
10 Common Android Problems and How to Fix them
Source: www.droidsavvy.com
Top 10 things to know about the Moto G5 and G5 Plus …
Source: www.androidcentral.com
10 Common Galaxy S6 Problems & How to Fix Them
Source: gottabemobile.com
Galaxy S4: 10 Problems Users Have, And How To Fix Them …
Source: www.digitaltrends.com
Windows 10 Anniversary Update common problems and how to …
Source: phonesuniverse.blogspot.com
Androidability — Android tips, tricks, and technology for …
Source: androidability.com
Tips and tricks for Android phones and other tech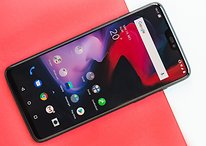 Source: www.androidpit.com
These Are The Most Common Galaxy S8 Problems & Their Fixes …
Source: www.androidheadlines.com
Sync Text Messages from Android/iPhone to PC like iPhone …
Source: mobilecomputerwizard.com
7 Amazon Fire tablet problems and how to fix them …
Source: www.androidcentral.com
Samsung Galaxy S5
Source: www.technobezz.com
Microsoft Releases Update for the Best Email Client on iPhones
Source: www.softpedia.com
Your WordPress site could be vulnerable to attack, update …
Source: www.digitaltrends.com
Samsung Galaxy Note 4 Black Screen Issues & Other Related …
Source: thedroidguy.com
Windows Photo Viewer can't open this picture due to file …
Source: windowsreport.com
What I'm using: LD West smartphone holster
Source: www.androidcentral.com
How To Use The iPhone App Store
Source: www.gazelle.com
Microsoft Reveals 'Universal Windows Apps' for PC, Phones …
Source: www.digitaltrends.com
10 Common OnePlus 6T Problems & How to Fix Them
Source: www.gottabemobile.com
Common Galaxy S8 problems and how to fix them
Source: www.androidcentral.com