A well-known manufacturer, a high-quality camera and lots of memory make expensive a Smartphone. Who can make slight cuts for these characteristics, is a current Smartphone, that will satisfy even for $300 or less.
Because no one buys a separate compact camera, but simply uses the Smartphone snapping, the demands on the camera technology are getting higher. Already well-known camera manufacturers like Zeiss and Leica lenses are increasingly used. In addition, the phones offer an increasing number of practical features that improve the image quality of your Smartphone recordings: so, for example, HTC his HTC 10 bought an optical image stabilizer for front – and rear-view camera. These functions, which were previously included in users of system cameras – like about the RAW format of the current Apple come iPhone 7. Especially in high-priced smartphones this development continues unabated. Now rumor has it the net over a dual camera for the upcoming Samsung Galaxy S8.
Modular Smartphones: Although Google has now discontinued the long-awaited project ARA, it is the trend of modular smartphones not died. Motorola has taken up the idea and already successfully implemented with the Moto Z. The device can be converted to your liking with magnetically at klippbaren called "Moto mods". So, you can connect a stronger battery, a built-in Minibeamer, an improved camera equipment or a speaker on the back of your Smartphone and to suit your needs. If the project is successful in the market, will certainly jump on other manufacturers on this train and develop similar products.
Nougat spread: In the year 2017 more Android users through the brand new operating system Android 7 will enjoy nougat. And this has it all: so you can access here finally a revolutionary multi screen mode, with the parallel use multiple apps. For this purpose, the screen is divided into two halves. A practical night mode to ensure screen readability in low light conditions, and an update of energy saving "Doze", which already was 6.0 Marshmallow at Android – on the go – to now doze for longer battery life.
VR-trend: The rising popularity of VR goggles brings also momentum in the Smartphone technology. So, more and more Smartphone manufacturers rely on high resolution 4K-Displays. The reason: Many VR glasses have no own screen, but take advantage of the Smartphone display. The higher it dissolves, the immersive experience is more intense. As one of the first manufacturers, Sony has bought a 4 k resolution its Xperia Z5 premium model. The manufacturer has shown already 2016 that also Samsung dominated the own Amoled display in UHD. It thinks the South Korean manufacturer with the "bio-blue"-technique of Amoleds specifically to VR users. Reduce blue light, which is responsible for the eye fatigue.
Also the growing content offering for the VR trend speaks of more powerful hardware. Numerous VR apps, by major providers such as Google and YouTube among others cavort in the Google play store.
She looks the market situation
Smartphones are suitable for occasional use for around 100 euros. Who but constantly to the mobile companion attack will push quickly at borders: the displays have usually a diagonal 5 inch and a resolution that is 720 x 1280 pixels or lower – the corresponding low density makes pixelated look font and icons on the screen. Even moderately fast processors and a small storage and memory speak against the common use. Otherwise, you have to make some compromises – you will find also LTE and dual-SIM phones in this price range. For approximately 150 euros, you may charge with a larger memory of 2 GB of RAM and 16 GB internal memory – these phones such as the Moto G4 play are so absolutely suitable for everyday use. The best offers of the major smartphone manufacturers such as the Samsung Galaxy A3, the HTC desire 628 or the Huawei P8 Lite are around 200 euros. Brand devices are around 50 euro more expensive than those of lesser-known manufacturers of the same model. As well as a very affordable Smartphone that look that a newer version of Android, about 6.0 is installed: less because of the additional features, but because of security vulnerabilities affecting especially older versions. A well known manufacturer is incidentally no guarantee that you will receive regular Android updates. The larger companies have more resources to adapt the operating system to the own phones. Often, they provide updates but first or even exclusively for their more expensive models.
See also: The 25 best smartphones under 250 euro
From around 250 euros you can look forward to smartphones with full HD resolution and a wider range of devices with a 5 inch display: to make online videos, pictures or games more fun than on a small screen. Devices with a strong color Amoled screen can be found in this price range, such as for example the Samsung Galaxy A5.
For around 300 euros you get a full-featured Smartphone already if you do not place value on a big name: features such as 32 GB of internal memory, 3 GB RAM, metal case and fingerprint sensor at this price for example the ZTE Axon 7 mini, the Gigaset ME or the Huawei G8 bring.
The technology fan needs this
In the price range from 400 euro the top smartphones are home – and upwards are virtually no price limits: the top models of the Google pixel XL and the iPhone 7 Pluskosten about 1000 euro. The top phones offer lightweight, narrow and precious metal housing. Fast processors and a lush memory of up to 4 GB at any time ensure high speed. Also if you need more than 32 GB internal memory, because you don't want to fiddle around with memory cards or the request-phone has even no micro SD memory slot, you will here find it. These are often stung sharp screen with a resolution of full HD and the best smartphone cameras: high-sensitivity sensors allow good photos even in low light conditions. There are also optical image stabilizers, a faster auto-focus for snapshots and a correspondingly complex software post-processing, in which the powerful processors provide important services.
Tip: How to save many MB of your Smartphone tariff
Top phones such as the Samsung Galaxy S7 (edge) that Apple iPhone 7 and 7 plus and XL pixels deliver a nearly flawless performance in all areas of the new Google. But even in this price range, you can go bargain hunting: the OnePlus 3, for example, that you get for around 500 euros, can the much more expensive smartphones from Samsung and Apple in many areas very well keep up with. And even if you do not want Galaxy S or iPhone, you can save: the previous Galaxy S6 (edge) and iPhone 6s (plus) are not bad, but much cheaper.
Gallery
Yezz and Blu show new Windows Phone hardware
Source: www.digitaltrends.com
Best of CES 2013
Source: www.digitaltrends.com
The 10 Best Iphone Car Chargers Digital Trends …
Source: upcomingcarshq.com
Valve Software seeks engineers to work on mystery hardware …
Source: www.digitaltrends.com
Huawei commits to Windows Phone
Source: www.digitaltrends.com
Asus ROG G501 Review
Source: www.digitaltrends.com
iPhone 7 Plus: Specifications and Price in Kenya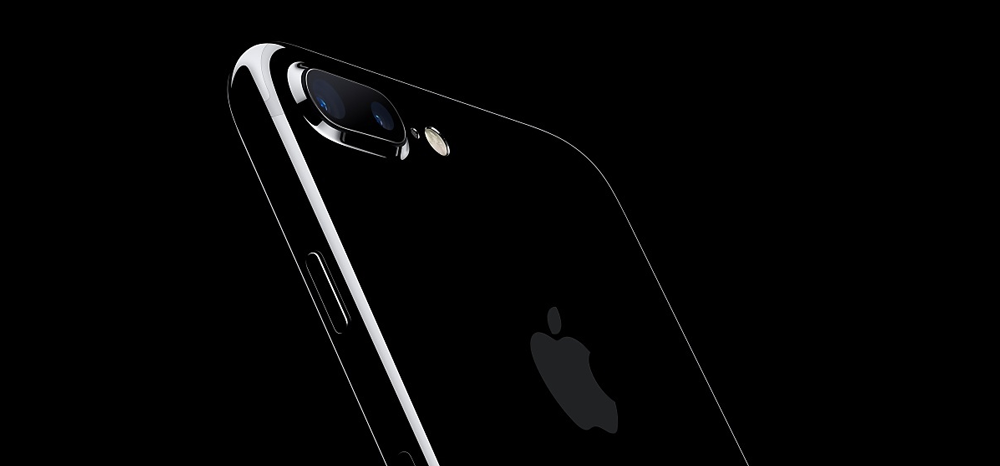 Source: mobitrends.co.ke
Gamepad 2 launched by Archos
Source: www.digitaltrends.com
Asus reveals specs of its upcoming ZenBook 3 Deluxe UX490 …
Source: www.digitaltrends.com
LG's smart speaker comes with Google Assistant baked right …
Source: www.techspot.com
Sony's Xperia A4 has powerful specs and a cool vibe, but …
Source: www.digitaltrends.com
Samsung Galaxy S5 color comparison
Source: www.androidauthority.com
Google unveils new Pixel phones, futuristic headphones …
Source: kdvr.com
PS4 Pro Can't Handle Spiderman at 4K, 60FPS, Same Goes for …
Source: www.nashvillechatterclass.com
Best photo printing Web sites – Slideshow
Source: www.pcworld.idg.com.au
Destiny 2 PC Performance Guide – How To Make The Game Run …
Source: www.digitaltrends.com
select-hosting-03

Source: gadgetadvisor.com
Is the Google Pixel 2 XL's display screen the deal breaker …
Source: www.nashvillechatterclass.com
HTC U11 Eyes: News, Rumors, Features, Release Date …
Source: www.digitaltrends.com
2017 Mercedes-AMG C63 Coupe
Source: www.digitaltrends.com