Any smartphone or tablet can connect to a TV, regardless of the model. The connection can be made via MHL / SlimPort (via MicroUSB), Micro-HDMI, or using some type of wireless transmission protocol.
Connecting to TV via HDMI
HDMI (High Definition Multimedia Interface) Every modern TV uses this type of connection. Some Android devices have a smaller type of HDMI connector (micro or mini), which connects to a television via a cable that has a normal size HDMI on the other end, which should be connected to the TV. There are televisions that have micro or mini HDMI inputs, but it is rare to find it being better to buy an adapter.
You will only be able to connect your smartphone or tablet to a TV via HDMI if your device has an HDMI output. It's the simplest form of connection, though it limits your device choices.
Select the HDMI corresponding to the TV input on the remote control, and start using.
Connect cell phone to TV via USB, Mobile High Definition Link (MHL), or SlimPort
It is important to make it clear: not all devices can transmit images via MHL. MHL and SlimPort are nothing more than patterns that use the device's microUSB output to transmit audio, video, and images.
You will need an adapter by connecting your smartphone or tablet to the TV. In fact, you will connect your device to the converter, and the adapter will have an HDMI output for the TV.
More modern TVs may already have right support for these broadcast patterns. You will need to check the manual or the TV above the HDMI input by the MHL or SlimPort, where you can connect an HDMI to microUSB cable directly to your device without a converter or adapter.
Older TVs, which does not support MHL and SlimPort, accuracy of converters to work, plus a power supply.
Remember that anyone who has an Apple tablet or mobile phone will have to pay more for the manufacturer's original cables compatible with the proprietary entry of the tablet and the company's smartphone.
Simply select the HDMI input on the remote that you connected your smartphone or tablet to and start using.
Connect cell phone to TV via WiFi
The most efficient way to connect your smartphone or tablet to your TV is by some wireless protocol. There are several such as Miracast , DLNA, AirPlay, Chromecast. Your TV, however, needs to be connected to a wireless network. This can be done in two ways: the TV is a smart TV or through TV accessories (such as Chromecast and USB dongles) that give Wi-Fi capabilities for televisions.
On the accessories, simply connect them to an HDMI and / or USB port on your TV, and configure them for the WiFi network of your residence. The same goes for your television. Chromecast mirrors the screen of your Android device, while Apple TV, using AirPlay, enables streaming from Apple devices.
In all cases, smartphones, tablets, and TVs must be connected to the same network and paired.
Turn on your TV and smartphone by connecting both to your home WiFi network or use WiFi Direct to connect directly to your TV. If you use the Apple TV, Chromecast, or any similar device, turn the device on for streaming.
On the remote control of the TV, press the button corresponding to the input where the streaming device is on HDMI 1, press HDMI or the INPUT button to put in that option. Remember that on some TVs, the TV automatically goes to the device without having to press INPUT.
Search your device for "Wireless Display", "Wireless Display", or similar option. If your TV is already set up correctly, it will show the screen of your device. You can do the same using applications, like YouTube, which has a function of transmitting the image to another device. It's really simple, just open the application on your smartphone.
We hope we have helped. If you have any questions, leave it in the comments.
Gallery
Best Deal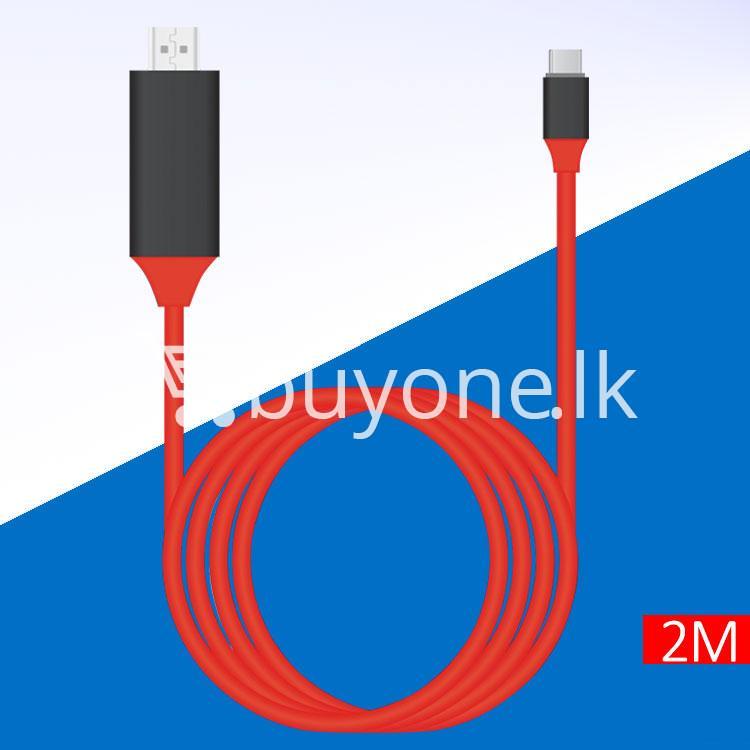 Source: buyone.lk
How to Connect iPhone to Samsung Smart TV
Source: www.leawo.org
1080P HDMI Wireless WiFi Display DLNA TV Dongle AirPlay …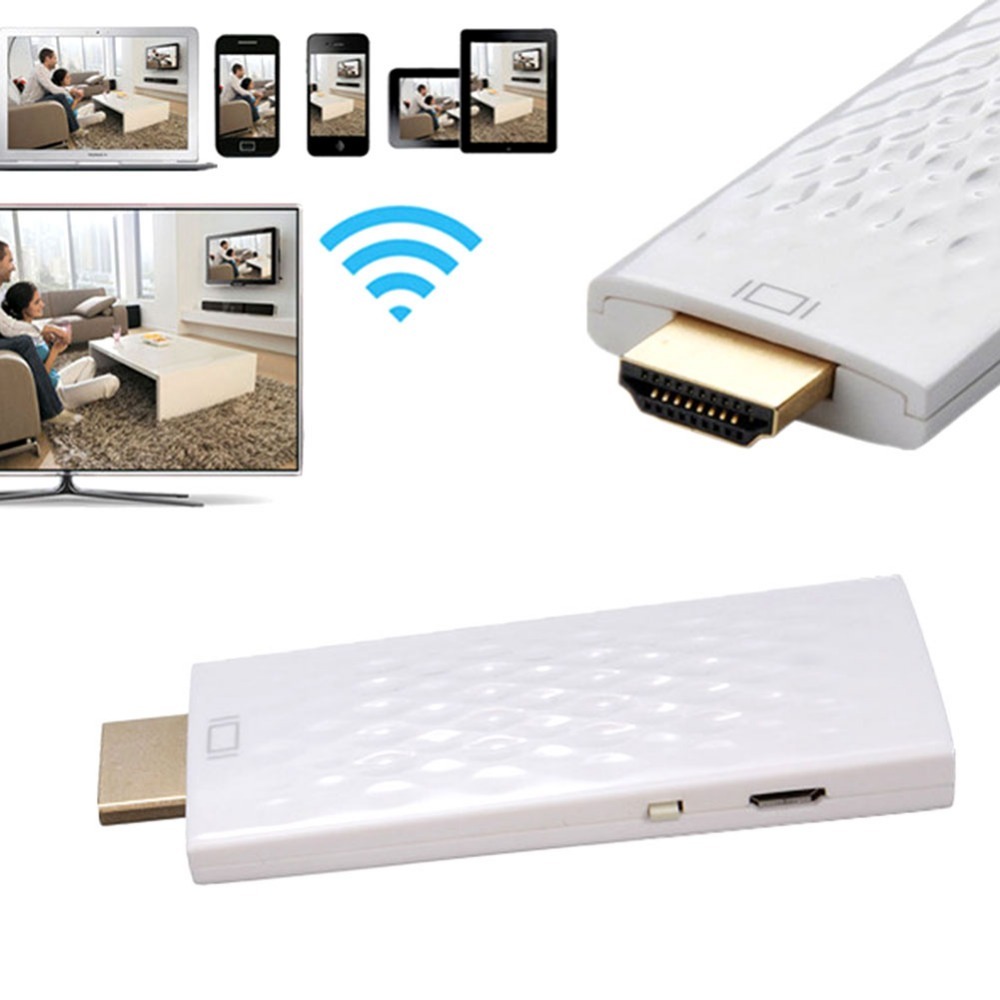 Source: www.ebay.com
MHL to HDMI TV Adapter USB OTG Card Reader
Source: laborjag.com
Wifi HDMI Miracast DLNA Display Dongle for iPhone iOS …
Source: alexnld.com
WT600 WIFI Display DLNA AirPlay Miracast EZCast HDMI USB …
Source: www.ebay.co.uk
R-E6 2.4G Wifi Mirroring HDTV TV Dongle Miracast DLAN Airplay
Source: www.geekbuying.com
F7-EZCast Wireless Display Dongle TV Receiver Adapter
Source: www.banggood.com
THL Box1 Pro 4K TV Box 1GB/2GB Design, Hardware, Features …
Source: www.igeekphone.com
How To Connect The Android Mobile To Pc In Wifi Youtube …
Source: www.autospost.com
Chromecast Now Available To Buy In India Via Google Play …
Source: www.techgiri.com
Connect Internet In Pc Laptop By Android Mobile With Usb …
Source: www.autospost.com
Android 4.2 TV Box,Android TV Box Dual Core,Android Box …
Source: www.androidtvbox-factory.com
Beelink P1 1080P Intel Z3735F Windows 8.1 Quad Core 2GB …
Source: www.banggood.com
NFC Bluetooth Audio Music Receiver Adapter for Home Stereo …
Source: www.ebay.com
KERUO L7: Portable Smart Projector have a big screen in …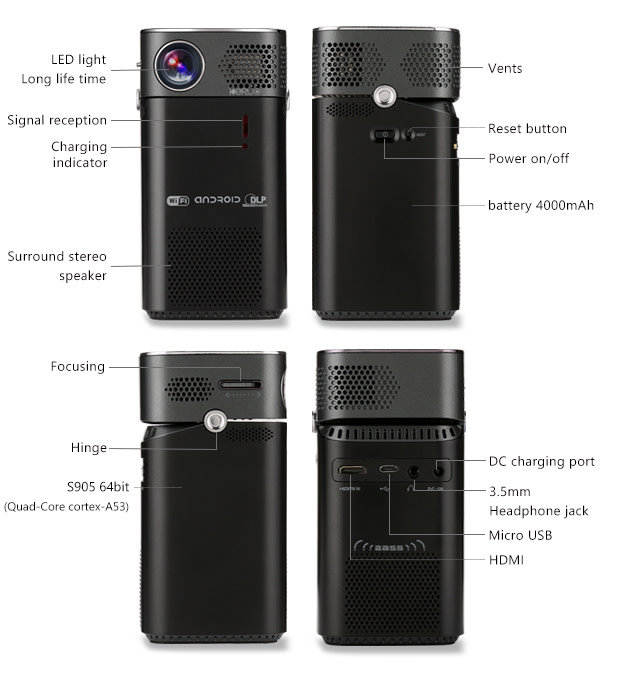 Source: www.locodor.com
Lighting to HDMI Adapter Cable with USB Port Power Supply …
Source: www.dx.com
HDMI Converter
Source: ctssystems.eu
Sony PlayStation 3 Slim (CECH-3001B) 320GB Console
Source: www.a4c.com
How to Connect Galaxy S4 to TV
Source: www.samsunggalaxys4manual.com