Apple devices are quite expensive. In addition to being expensive, the user is limited to a small range of device options, with few screen size options, technologies, among other factors. That's why many iPhones and iPads users have migrated to Android smartphones and tablets.
The problem has been the logistics of transferring contacts and personal and application data from your Apple device to your new Android device. But it has become very simple this transfer and there is more than one way to migrate your data and personal information from an Apple device to an Android device.
Transfer iPhone contacts to Android manually
In case you want to move specific contacts only, you can use the share contacts option. Open the contacts app on your iPhone or iPad and select the contact you want to save. Swipe down and select the tab, which allows you to either share the contact via email or text.
If the number of contacts you want exceeds ten, then this is not the best way to transfer the contacts to your Android. But if it is lower, there is no need to use the methods below.
Transfer contacts from Apple to Android via iCloud
Another way to transfer contacts to Android is by using iCloud. In the browser of a computer, access iCloud , accessing with your password and Apple ID. Navigate to your contacts and select all that you want to export (click on the gear symbol and check "select all / all" if you want to export all). Click on the gear and select export vCard. The computer will download a file in VCF format, which should be copied to your Android device.
On your Android device , open the Contacts / People app and look for the "import contacts" option. Select the VCF file that you transferred to your device from your computer.
Download Apple contacts for Android via App
There is always an application to simplify your life. There are several applications on the App Store that automate the transfer of contacts from iPhones and iPads to Android phones. Some use cloud storage, others use physical files or Bluetooth file transfer . The important thing here is that you search for an application that has a high number of downloads and a good evaluation to ensure its security. The best apps will have an iOS version and an Android version, and they'll do it all automatically by installing one version of the app on each device.
Transfer contacts from Apple to Android via Gmail
Go to iCloud and select the contacts you want to save, or click on the gear and select all / all. Click "Export vCard", and the computer will download a VCF file with your contacts.
Then go to the Gmail address  and click on the Gmail logo in the upper left corner of the screen. Select "Contacts". On the screen, click "More" in the menu, and select "Import." Click "Import" again and select the VCF file from your computer.
Keep in mind that for this sync to work, your Android device must have your Google account set up.
Transfer contacts from Apple to Android via iTunes
Connect your iPhone or iPad to your computer and open the device page. Click the "Information" tab and check the "sync contacts with" option and select "Google Contacts". Enter the username and password for your Google account and you're done. Once finished, make sure your Android device is connected to your Google account and wait for the contacts to sync.
There may be some conflicts during any of these synchronizations, but just have a little patience. The transition is not a very easy task, but when it's done, you'll be able to get the most out of your new Android device at a much friendlier price.
Do you have any further suggestions on how to download the contacts from an Apple device for Android? As? What are your suggestions? Leave comments your tips!
Gallery
How To Transfer your contacts from iPhone to Android …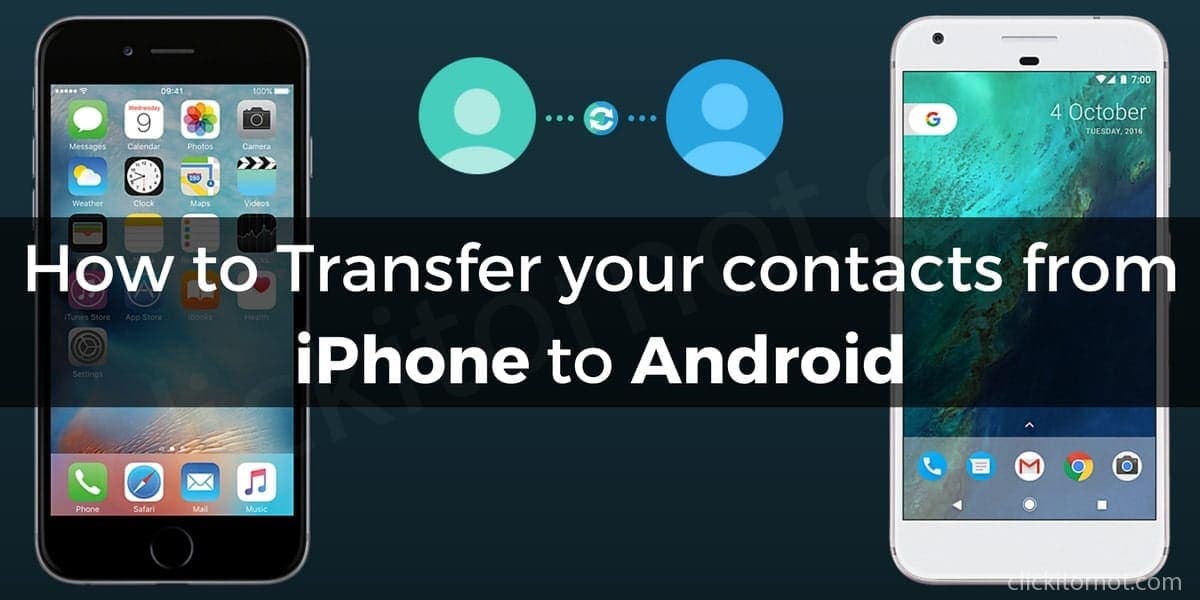 Source: clickitornot.com
How to Transfer Your Contacts From iPhone to Android
Source: www.techbout.com
How to transfer your contacts from iPhone to Android
Source: androidauthority.com
[GUIDE] How to Transfer Contacts from Android to iPhone Device
Source: www.techinpost.com
How to transfer contacts, music, photos & apps from …
Source: www.macworld.co.uk
How to Transfer Contacts from Android to iPhone X In 5 Ways
Source: www.itunes-for-android.com
How to Transfer Contacts from Android to iPhone 6S/6S Plus …
Source: www.youtube.com
How To Migrate Data from Android to iPhone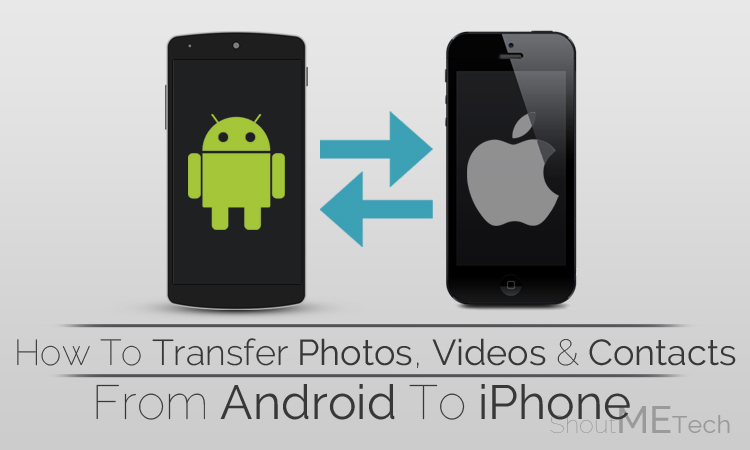 Source: shoutmetech.com
How to Transfer Your iPhone Contacts to Android « Android …
Source: android.gadgethacks.com
How to Transfer iPhone Contacts Over to Your Samsung …
Source: galaxy-note2.gadgethacks.com
how to transfer contacts from iphone to
Source: home.infomasif.com
How to move your photos, contacts, and more from Android …
Source: www.imore.com
Move to iOS app takes your contacts, messages and photos …
Source: www.nextgeekers.com
How To Transfer And Sync Your Iphone Contacts With Android …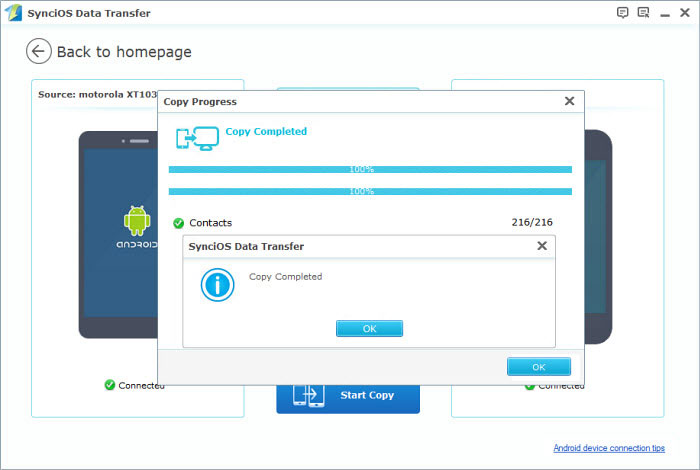 Source: www.liupis.com
How to Transfer Contacts from iPhone to Android
Source: transferphone.com
How To Fix iPhone Overheating and Getting Hot Issue …
Source: www.technobezz.com
How To: Transfer Photos From iPhone To Android
Source: phonenomena.com.au
How to Transfer Contacts from Android to iPhone or iPad …
Source: www.wikihow.com
How To Transfer Contacts From Android To iPhone
Source: www.ubergizmo.com
How To Transfer Contacts From Android To iPhone
Source: blogs.systweak.com