Documents, business cards or slides and other can with Microsoft's free scan app capture and transform it into editable text depending on the template.
There are some small helper for iPhone in the app store and iPadthat identify templatessuch as pictures or documents and also business cards and convert into text, i.e. which have integrated an OCR software for automatic text recognition. The strength of Microsoft Office lens, the we in the iPad-Version 1.5 (from iOS 9.1) tested is the one in support of whiteboards and panels as well as the seamless integration with other Office applications such as Microsoft Word for the iPad.
Lens "surrounded" its target objects
First you access Office lens on the camera. If necessary, it integrates the complete photo library on the iPad, but we stopped that. Disk space is one drive from Microsoft which can be comparable to the Mac or PC to synchronize the dropbox and similar online services across all devices from the iPhone. To make using the app just photos, these are stored here simply.
Within the app itself setting, what does intend to scan documents, photos, business cards, or the contents of a Blackboard or a whiteboard. Accordingly the app focuses on the size of the template, particularly clearly with business cards. Basically tried Office lens settings for documents or Whiteboard does not simply record everything, but to capture the Web of a sheet or a table. This works in our test pretty well, although when you try the app, to narrow the corners and edges of the template, depending on the circumstances, an unpleasant flicker arises where it may be difficult to correctly set the sharpness and to "snap" at the right moment. After several attempts, it works but much better. Another aid is the built-in zoom option.
OCR with Microsoft Word
Also, you can simultaneously record before it secured – what is possible but only with Internet connection several documents. One is just offline on the road and the preliminary app store full, you have to wait until you can upload the files before it goes.
If you want an OCR text recognition, to save in Microsoft Word for the iPad. The recognition there automatically after our experiences but with quite different results. So, Microsoft promises also the identification of handwritten text, which succeed despite our attempts to write, only very marginally at best Sunday calligraphy on the Blackboard or on a whiteboard. Printed text such as of films or on the computer monitor is converted very good in an editable document. Control Office lens saves with just the photo – or reflective and transparent in the same document. PowerPoint or PDF applications available are as more Zielapps.
Good clean up, weak image editing
As promised by Microsoft Office lens cuts to automatically and reliably the templates in the Whiteboard modus and removed mainly the disturbing reflections. In document mode, automatic improvements work quite well. But sometimes you need some reworking, just for the pictures a few appropriate tools would occasionally help.
Want to share his scans, succeed simply on the iOS usual dialogue for mail and other apps. Business cards by the way Microsoft notes app one note stored in, the detection by name and phone number or email address as a V-card in the * vcf-format succeeds largely good.
Conclusion and recommendation
First Microsoft lens is a free app, it offers touch in combination with one drive and one for its purpose many functions. Numbers have to of course, would like to use the OCR function, because this is only possible with Microsoft Word for iOS – don't want a document get there only open, but also edit, pay the usual fees. Therefore, Office lens can be previously not free test just for this important function, not in any case to have the Office 365 license.
Even Microsoft ensures just similar like Apple , that all in-house apps mesh – and can pay the extra if necessary. But overall, Microsoft lens, which is also available for the iPhone or Android powered devices, on the road is a good helper for all possible scan purposes. The disadvantage is that it constantly switches back and forth between different apps and often have to wait until they finish – synchronized what can be unfortunately pretty time consuming and is done by fans such as Scanner Pro (4 euros) uniform. The smart Whiteboard function has admittedly not to offer them.
Gallery
Getting started with Microsoft Office Lens
Source: www.cnet.com
Microsoft Releases Office Lens Pocket Scanner App for iPhone
Source: news.softpedia.com
OneNote for iPhone and Mac Get New Features
Source: thenextweb.com
New Update Brings Office Lens to OneNote App for Android
Source: beebom.com
Office Lens gets business card support, OCRs (via OneDrive …
Source: allaboutwindowsphone.com
Microsoft Releases Office Lens Pocket Scanner App for iPhone
Source: news.softpedia.com
Mit dem iPhone scannen: Microsoft Office Lens im Test …
Source: www.channelpartner.de
Top 10 Android Antivirus Of 2015 [AV-TEST Result]
Source: www.cyberkey.in
[App] Microsoft Office Lens maintenant disponible pour …
Source: nokians.fr
Microsoft giới thiệu Office Lens, ứng dụng quét dữ liệu …
Source: tinhte.vn
Skanna dokument med mobilen
Source: pctidningen.se
Megérkezett az ingyenes Office Lens szkennerapp iOS-re …
Source: imagazin.hu
Poate cea mai utilă aplicație Microsoft Office, pe Android …
Source: playtech.ro
Office Lens : un scanner dans votre smartphone
Source: www.journaldugeek.com
Megérkezett az ingyenes Office Lens szkennerapp iOS-re …
Source: imagazin.hu
Microsoft Office Lens startet auf Android
Source: www.com-magazin.de
Cortana soll bald auch Word & Co. verbessern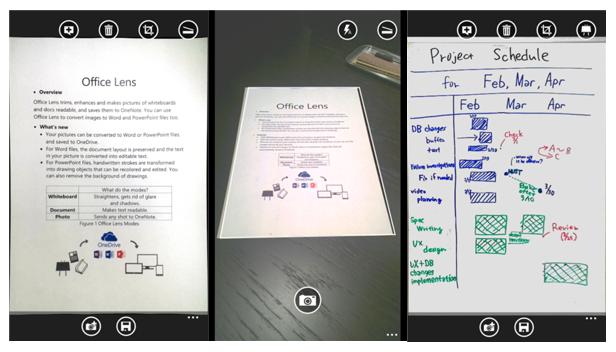 Source: www.itmagazine.ch
Microsoft Office Lens im Test
Source: www.pcwelt.de
Office Lens reviewed
Source: www.director.co.uk
Office Lens : Microsoft publie une application universelle
Source: www.clubic.com