This afternoon the bomb that many have been waiting for for time has been leaked: Blackberry Venice image by running Android. Months and months of rumors it seems they narrowed his final, and that the project proceeds. BlackBerry Android, Finally.
Present a hope that has always been there and that the Canadian company tempted with support for Android apps and the possibility of installing .apk in BB 10. Now the bet seems to be complete, with a full Android phone signed by Blackberry. Is this what you need the company to return to life and success? Can Blackberry revived thanks to a new Android phone?
The applications are
Applications are fundamental for the mobile world. It is important to have a good basis in the system, which is stable, fluid and natural, that add new features and that can be adapted to the new times. This is important, Yes, but the applications are there and we all use them.
Are two advanced with respect to the other platforms, and both enjoy a very generous amount of applications. iOS and Android take a good advantage to Windows Phone and all others, including Blackberry. The following chart have taken it from Statista and shows the number of applications by platform to date of may 2015:
Android has more than 11 times the number of apps for Blackberry, allowing a completely different experience. The user can choose between a variety of vastly greater competition promotes the quality of the applications and their prices, and this does not benefit more than those who used the largest platform.
Need to know what will happen to the most interesting services of BlackBerry: security-related services and features. The logic tells us one way or another to wear them so that it will operate in the same way Android to as they do on Blackberry. It seems to be something like that once tried to Nokia/Microsoft with the 'X' with Android, integrating their own services 'Here'
It is the ecosystem
We said before that the system is basic, essential, and everything around you is part of the final experience that the user receives. Google has set-up an exquisite ecosystem where to include all its services (synchronization and backups of your servers, annual updates, personalization, interaction with certain devices like Android or Chromecast smartwatches) and also the specific applications that have been implemented in Android, in some cases on an exclusive basis: Gmail, Google photos, Play Music, Calendar, Now or many other.
Android is a tremendously mature and experienced in the market. BlackBerry 10, in a sense, too, although if they did not work in all these years is because something is wrong. And to the inability of Blackberry change rhythm, Android option seems the most interesting they can take.
It is the price
Android has been a success in many countries because of the price: demure and very attractive to many who do not want to have a super-movil, one of those ships. Nokia and Microsoft dealt the market a blow in their phones prices (remember that sold with the 520 Nokia) and did well; BlackBerry should take into account the range of input of its Android devices, without forgetting that only with cheap phones cannot retrieve the status of Blackberry has had for many years.
But obviously the price isn't everything. A cheap phone is not always a success simply by being 'cheap', and also has to be balanced and attractive in technical characteristics. No vale take screens from five years, ago mount 512 or 768 MB of RAM or a prehistoric processor, mark 100 euros in the price and wait for it to rain money. Examples of attractive and affordable phones there are several, such as Moto and 2015, Microsoft Lumia 535, and not to mention Chinese brands as Xiaomi which are brutal for little more money.
Price and good characteristics. A user who purchases a cheap phone not expected to offer the same thing to a model that costs five times more. Not seeking a bargain, but something balanced and well-functioning at a low price. And there sure Blackberry that can make something.
Will it work? We will check it
Of course they have it hard. There is more to see the graph of the value of the shares of Blackberry on the NASDAQ in the last 10 years to see where it comes.
BlackBerry was the Queen of 'smart phones', an innovative not stopping grow and grow each passing month. But then began to get smartphones and as we know them today (the 'Cliff' of the graph in the middle of 2007 is August, a few months after the launch of the first iPhone) and things changed with iOS, and then Android. BlackBerry ended up revealing Blackberry 10, but it was too late.
Now, more later still. The competition is brutally fierce, and by every rival of yesteryear now there are half a dozen. China has come forcefully (and lots, there is Xiaomi giving it everything) and win market share is extremely difficult.
.@akrnsv Not at all – Venice is actually remove the looker.our site
— Evan Blass (@evleaks) July 3, 2015
BlackBerry can do it and in the past has shown us that he knows, but his work will cost them. If the rumors are true, Reuters already leaked that they would present it in August, within just one month, and that will be a device of high range with Snapdragon 808, 3 GB RAM and other features at these levels. Have luck, I'm afraid will need it.
Gallery
New iPhone 3G and 2.0 software update
Source: economictimes.indiatimes.com
HTC launches its highest price phone 'One Max' for Rs …
Source: economictimes.indiatimes.com
New Book Explores How the iPhone Contributed to BlackBerry …
Source: www.aivanet.com
All About ANDROID: New Samsung GALAXY S4 Specifications
Source: myandroidsoft.blogspot.com
sf16-sun-life-death-rise-again-gradation-blur
Source: papers.co
Top 5 Smartphone Wishes for 2014
Source: pocketnow.com
Lenovo posts strong quarterly results, becomes third …
Source: m.androidcentral.com
Curve Alpha
Source: curve.en.softonic.com
Financial services companies offering up to 30% hike for …
Source: economictimes.indiatimes.com
Here are five ways to set work-life boundaries
Source: economictimes.indiatimes.com
Reading factsheet – Understanding risk in Debt Funds
Source: economictimes.indiatimes.com
Home Security Camera systems on a budget in Aurora …
Source: prlog.org
Bible in Mobile: When Jesus Died…
Source: www.bibleinmobile.com
E-book
Source: www.porrua.mx
CrackBerry Asks: Do you think we'll see a rise in big …
Source: crackberry.com
sf16-sun-life-death-rise-again-gradation-blur
Source: papers.co
Deepta Naha: Getting paid to teach how to speak
Source: economictimes.indiatimes.com
Verizon BlackBerry Q10 Review
Source: www.slashgear.com
A Deeper Look into the Design of the BlackBerry UX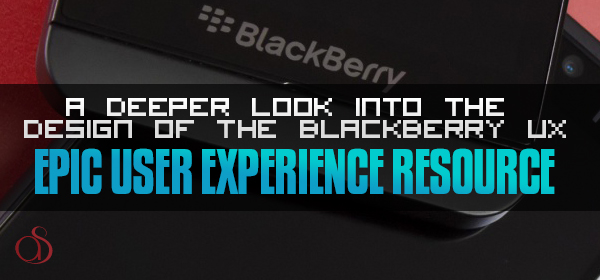 Source: andysowards.com
The Difference Between RAM And ROM
Source: stevefiles.blogspot.com