A Tablet gives you the digital life in Pocket format, assuming you have rather large pockets. Previously we have compared the tablets with different systems. Here we dive deeper among them with the Android system.
The question that quite soon appear for most is "What should I wear this to?". The answers are a bit different from person to person. Someone will never in a sensible answer and let it be at the Office for a few months and then peddle it on the block. It gets many hits if you search for "tablet", both Apple manufactured and those that run Android.
Others respond that they cannot live without them, they're watching video on the way to work, they are surfing at home on the couch or checking email and reading news on the Web on the way to work. For the fact is that there is substantial difference to do all this on a larger screen than the 3.5 inch which is common among larger phones.
Archos 70
For my part, I have used them extensively to two things. One is to check email and write answers on the way to work. The other is to play games. I've been snowed in on Angry Birds and Pocket God and I can promise you that it's more fun on a big screen than on a small mobile screen. But then it is understood that the plate be bothered with the running game, and it's not all in this test that does. All are unable even to run the most popular games.
Then, it is understood that about the price. Galaxy Tab may cost nearly seven thousand and I think this is on the high side. But of course it is up to you to decide what it's worth, we have made a real test of the models are on display at the Swedish market right now and notes that the proliferation of quality is at least as large as the spread in price.
Screen
It differs a lot between the plates in this test, the most obvious of course is the variation in screen size from five to ten inches. But when I turn the power on, it turns out, just that it also differs a lot in quality. The screen is probably the part that most clearly shows when the manufacturer has to compete on price.
Best screen has Galaxy Tab, it has higher resolution and good brightness. It belongs to the default size of this test with his seven inches. It also has good feedback when hitting back and good precision. There is also support for multitouch, so you can zoom in and out with two fingers in pictures or maps, it reacts with lightning speed.
Dell Streak may be the smallest of five inches and looks great thanks to the fact that the resolution is 800 x 480, the same as in several of the larger plates. Streak is a bit between phone and flat, it's well wide to fit in a trouser pocket, but quite small compared to other competitors in the test. Even Streak have multitouch, but it is not as fast as the Galaxy Tab, for example, it is a slight delay when I zoom in on Web pages.
The ARCHOS 70 is 800 x 480 pixels, and in addition to the good properties. It is good precision in the screen when you type or point and it works to zoom with two fingers. Tab, Streak and Archos plays in a class of their own compared to the other when I'm looking at the screen.
In between, we find Huawei S7, it has good resolution and good brightness, but the screen is not as clear as the top models. It is like a light Milky film over the screen, not so that it ruins the experience, but it takes down the impression a bit. When I look at the pictures or movies it looks simply not quite as neat. The screen responds nor as perfect as Tab, when I open the screen lock with one finger moves it often takes a couple of tries. It has multitouch is not working as smoothly as Tab, but the functionality is there.
Huawei S7
Toshiba Folio has the largest screen with his ten-inch, but the biggest is not always best. On the other hand makes the size to Folio is twice as large as the competition with seven inches, on the other hand, the screen is not very sharp. It has 1024 x 600 pixels just like Tab, but spread out on a much larger area. It makes the image look a bit blocky. But I think the colors are still good and when I look at the pictures, it looks okay. It has support for multitouch according to specifications, but I get it only work in Windows Photo Gallery, but not in any of the browsers. It is very shiny and it will be a lot of problems with reflections in screen.
Kendo M7 and ZTE Light has the simplest screens, Kendoskärmen get approved if you weigh in the low price. It lacks the multitouch and is not particularly precise when you buttons around it.
The screen on the ZTE Light is also not clear as a Bell, it's like a strange shimmer across the screen, probably it has to do with how you constructed the screen. Touch screens consist of several layers, and on this, there seems to be a granular layer that makes everything look a bit dull. The response is not so good, I often get the push or pull multiple times to get it to respond. It should be said that ZTE sent a pre-production copy to our test, so some things may be improving, but it is unclear what distinguishes our testex from the finished products.
Winner screen: Samsung Galaxy Tab
Take with you
For me playing three factors when it comes to how mobile a product is: format, battery life and connectivity. The format is the most crucial, is a gadget for large it becomes simply lying on the couch. Where it can work well as a game machine or for slösurf, but I want a tablet to take the subway to work or if you're going to drive off a turn.
Which disqualifies itself Toshiba Folio by its large format. It takes more than twice as much space as ZTE Light and four time more than the Dell Streak and need a custom computer case to come along on the journey.
ZTE Light, Archos 70 and Samsung Tab qualify in a class model inside pocket on the jacket or the hefty jacket pocket. With a little good will and mild violence, it is possible to transport them in the back pocket of the jeans, but then it goes on the other hand not to sit down. But they do not need a separate compartment in the bag to fit, I have sat with them on the way to work and surfed, eyeing the SVT Play and played games.
Dell Streak
Huawei S7 and Kendo M7 is a little thicker and a little bulkier than ZTE and Archos. They also go to clamp down in a pocket but not as smoothly as a few millimetres to make quite a big difference.
Battery life is more difficult to determine, some manufacturers supply different information, it may be time for playback of video, talk time or standby time. Archos promises seven hours of video watching and it seems to be able to keep. The talk of the Galaxy Tab is extreme, but if you choose to browse with it via 3 g or wlan, it considerably more batteries. Likewise, if you play a lot of games. But if you use the plate on the way to and from work, a few hours each day, and you will get no problems with the battery with one of the plates.
All the tablets have wlan, so long as you find a wireless network you can just surf on. There are also a lot of cafés, libraries and other places where you can hook you up. Do you have a phone in your pocket, you can with many models hand out wireless data connection and browse the plate via the connection.
But as most mobile, you will be understood with sim card in the plate. Galaxy Tab, ZTE, Huawei S7 and the Dell Streak has all the space for a sim card. Do you have a phone abbonemang or a dongle with mobile broadband, you can pick out the sim card and run it in the plate directly. You can also get a twin cards to your subscription and run it in the plate. Most portable in the test is the Dell Streak, but it also has at least on-screen. Would you like to have seven inches, I think Galaxy Tab or ZTE Light is closest at hand with sleek style and 3 g connectivity.
Winner take all: Dell Streak
Processor
Many of the tablets have processors at 1 ghz and most floating on good during normal use with some programs running at the same time. But if you get going a bit more demanding applications, such as games, we see a clear distinction on the plates.
A standarttest is to run Angry Birds on plates. Huawei S7, Samsung, Archos and Dell Strek is able to run the game fine. It's not laggy or studder, no fuss at all.
ZTE Light
At ZTE Light is terrible, everything goes in slow motion and it is completely unplayable. Even worse is it with Kendo M7 as tvärhänger every time I start the game. To Toshiba Folio succeed I do not get Angry Birds at all, it is not available in Toshiba's own online store and it does not work when I download game file to your computer, put it on a memory card and install it in the Folio. The game is installed but never starts.
If you look in General at Folio rolls it on pretty decent, but it has some problems. For instance, it takes four seconds from the pressure on the button until the screen comes on when I unlock it from sleep, extremely annoying. In the otherwise decent chugs on speed without being perceived as blunt.
Kendo M7 makes no fuss about itself, it's kind of like a dealer told us about M7 "you get what you can expect for SEK 1 500". It's not fast, but not annoyingly slow, if you weigh in that it is a really cheap flat to avoid being disappointed. But it is unable to run the game I load in and I have a little hard to see who would be content with a Kendo.
ZTE Light hangs with decent aside from gambling, which it does not at all capable of. But when you move in menus or start programs so it rolls on as one would expect, but the whole impression of the ZTE-plate is that it feels pretty budget, both in materials and components.
S7, Tab, Archos and Streak works fine for the most part. While I was testing for fully also fits Dell to roll out the update to 2.2 and it becomes an even more enjoyable experience. Menus changes considerably and my impression is that the whole system becomes slightly faster compared to 1.6 as it was upgraded from.
Streak also seems to take advantage of their smaller screen, we have on the editors found that smaller screens usually draws up, for example, Web pages faster, and so it seems to be even with the Streak.
Although the Streak feels really good, it is still the Samsung Tab that feels sharp, it doesn't have any problems with running games or start the program and it flows well in menus, although you can see some choppiness when I scroll, which is repeated on all the android models in the current situation. Feel of Android is simply not as soft as the Ipad or Iphone.
Winner processor: Samsung Galaxy Tab
Apps
Archos, Toshiba and Kendo is distinguished by not having Google store installed. You can not download all the tens of thousands of apps that are the Foundation for Androidupplevelsen directly through the Market. But you can get many down anyway, by downloading the Setup file and install it on your own.
Instead of the usual Market has these three manufacturer found on their own shops to buy apps. In Kendoplattan we find the App Store, Toshiba has Market Place and Archos have AppLib which garnered an Android applications. The range is not very big in any of the stores, but there are a variety of programs that are in the common store, there are apps for office, media players, and other applications. But popular (if not necessary) apps like Maps, Gtalk, Angry Birds, or Gmail missing in these specialty shops.
Kendo M7
Manufacturers also send the a and other egendeignad app, Archos, for example, has a sleek Media Player that can also be added as a widget on your home screen. It allows you to return to the latest movie in the correct place with the touch of a button. Archos has over a lot of own apps for music, file management and program management.
ZTE and Kendo has not found as much as their own special solutions, but this is the regular Android appearance applicable, minus Google's own applications such as Maps and Gmail then. It has added software for file management, but otherwise, it is not so much to write about.
Dell has stopped into a Kindle app that lets you log in with a Amazonkonto to access content from their shop for tablets. We have also added with a trial version of Copilot navigation software and a smooth Web radio player called Tunein.
The app I like best are enough Readers Hub, Samsung send it allows you to subscribe to newspapers from around the world for less than 300 dollars a month. It is really easy and if you like to read different newspapers, or books for that part of it works well, then this is the app for you.
Winners apps: Samsung Galaxy Tab
Surf and media
Tablets are called, and sure enough it works good to surf with. Dell Streak with its smaller screen is really quick to download pages and has support for Flash, which means that it works good to surf to svtplay and check out the latest applications. The downside, of course, is that the screen is smaller and thus get a smaller area to read on. The browser is not so good at adapting the text columns to display when you click on them.
The Galaxy Tab is also good when it comes to surf, and the Streak is fastest when I let the tiles load different Web pages and compare them with each other. Double-click a text zoomed it nicely into full screen and it is easy to read on sjutumsskärmen.
Toshiba Folio is quick to load pages, but unfortunately does not work multitouchen in the browser so it will be impossibly to read pages if you want to enlarge the text. But if you are satisfied with the text size that still gets pretty big on the big screen is the Folio is one of the faster when it comes to load pages.
Toshiba Folio
Huawei S7, ZTE Light, Archos and Kendo are quite ordinary when it comes to surfing, Kendoplattan is the slowest in the test when it comes to load pages. Surf in to DN via wlan takes a good while before the page finished loading.
Kendo, ZTE and Archos have no Youtube app posted from the start, you may want to check out videos from Youtube, you surf to their Web page. If we continue with the movies, which is probably one of the most popular uses of these plates, the Archos with clearly most media focus. Archos has a past that just the maker of media players and it is also visible in this model. It has a good built-in video player and format support is very good, I have tested all the tiles with a bunch of video clips of assorted file formats and codecs, either mp4, avi or xvid put sticks in video reels.
While Samsung has invested in good cinema nor in Tab causes the movies no problem. Common to these two plates is that they have really good sound for the film when I plug in a good pair of headphones.
Dell Streak is good but not as edgy and unable to play xvid-clip, otherwise it is good, but the sound isn't quite as good as in the Tab and Archos. Kendospelaren has no problem with the file format but the sound is not particularly fun and oddly enough, the one physical button for volume control. When I flush a bit back and forth in the movie freezes the player in total.
Huawei S7 can handle all movies except xvid-roller and has surprisingly good sound. Similarly capable Toshiba Folio all file formats and play them with good sound. Folio has a few quirks, one is that it has room for standard sd cards instead of micro-sd as the other run. It also has an hdmi output that allows you to play your movies directly on your tv. ZTE-the player can handle only mp4 movies, xvid becomes too much. It also has the worst screen test.
Winner of surf and media: Samsung Galaxy Tab
The winner
Samsung Galaxy Tab performs best or among the best in all categories. This must be weighed against the price is considerably higher than many of the other plates in the test. Tab has a great screen, great file support, is fast in terms of both surf and games, and have a sensible size and good battery life. Dell Streak is also a favorite, its main advantage is also its greatest drawback – the small size. It is smooth but it is hefty difference in size on the screen when you compare five by seven inches. Also the Huawei S7 feels like a good album, but not quite up, the screen is not in the class with the other and it feels a bit clumsy in comparison both with little Streak and the bigger Tab.
Gallery
Best Android Tablets 2017: Android Tablet Reviews & Buying …
Source: www.techadvisor.co.uk
Apple iPhone X vs Galaxy S9+: Drop Tests Reveal Which is …
Source: www.technobezz.com
Lenovo Tab 4 8
Source: www.laptopmag.com
40 Crisp Red Wallpapers For Desktop, Laptop and Tablet Devices
Source: wonderfulengineering.com
No internet access issue fix ACER Aspire netbook – October …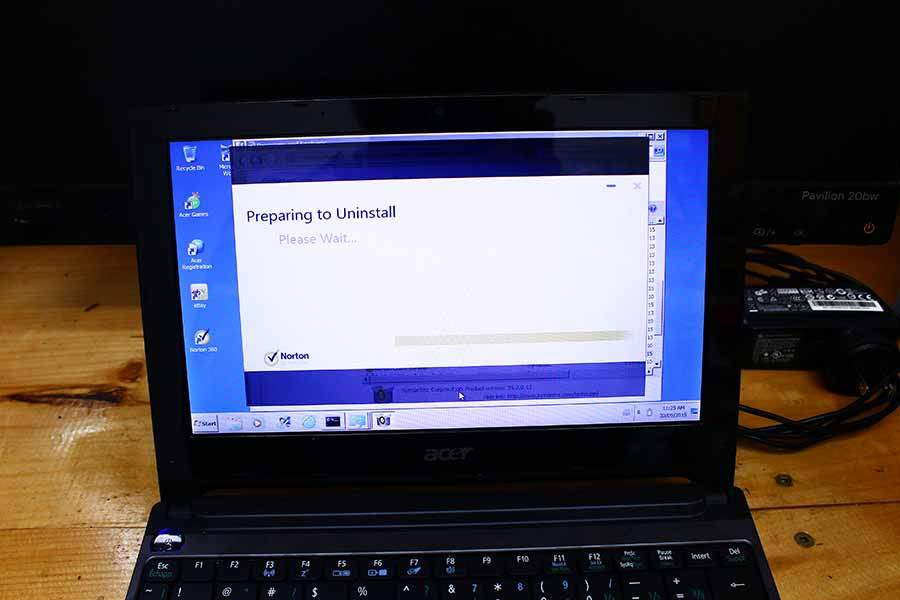 Source: www.pntbrother.com
De'Longhi Recipe Book
Source: play.google.com
Nokia 3 review: Is this the budget Android phone to beat …
Source: www.expertreviews.co.uk
De'Longhi Recipe Book APK Baixar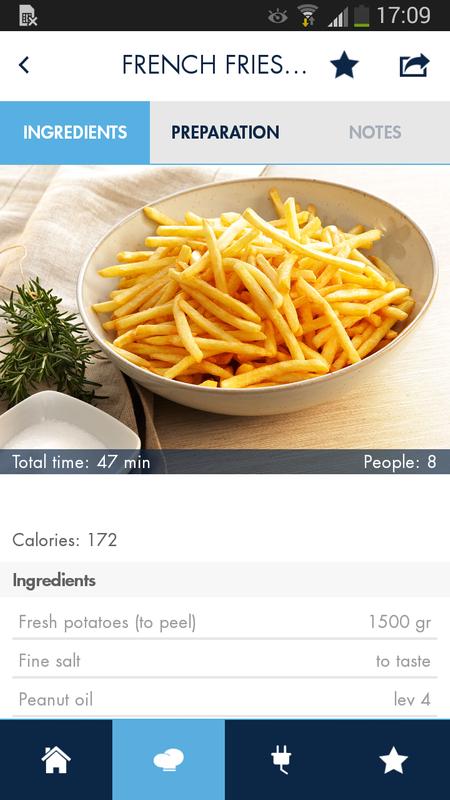 Source: apkpure.com
The 8 Best Workout Music Players to Buy in 2018
Source: www.lifewire.com
uk-map
Source: www.silicon.co.uk
BlackBerry Passport vs Samsung Galaxy S5 – Load the Game
Source: www.loadthegame.com
iPhone 6 Vs Galaxy S6 Edge: Drop test video
Source: bgr.com
Logos Gallery Picture: Logo Quiz
Source: logosgallerypicture.blogspot.com
Xiaomi Mi Pad 2 Gets Listed in GeekBench; Comes with an …
Source: tablet-news.com
Iomega StorCenter ix2 as a networked video surveillance …
Source: www.ubergizmo.com
How to test bad memory (RAM) on my computer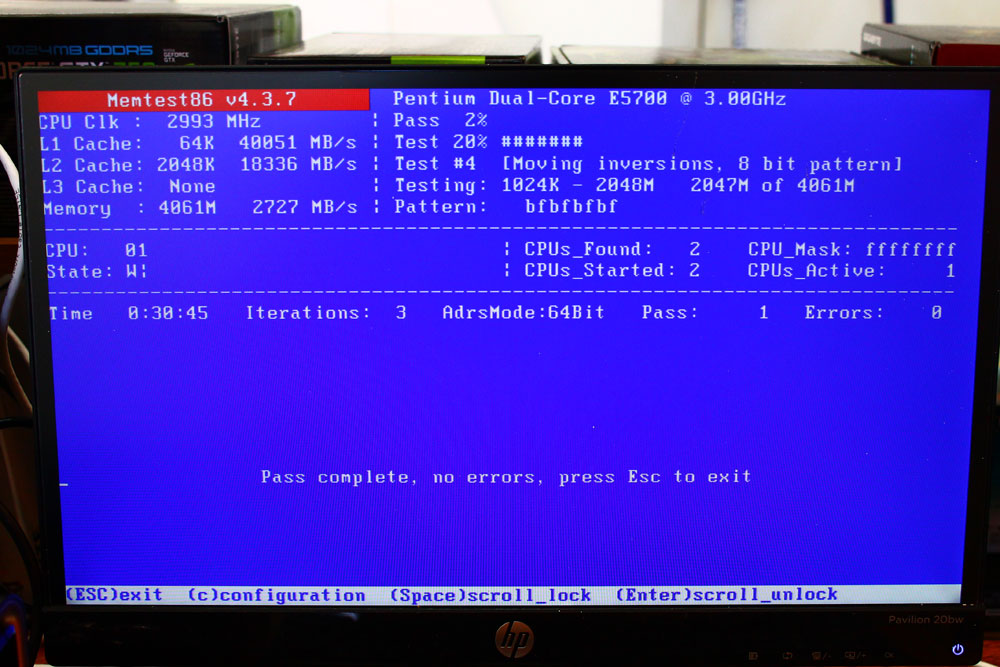 Source: www.pntbrother.com
Machine Monitoring Android Software
Source: predator-software.com
LEGO Boost Creative Toolbox Hands-On Review
Source: www.techagekids.com
Spanish English Dictionary APK Download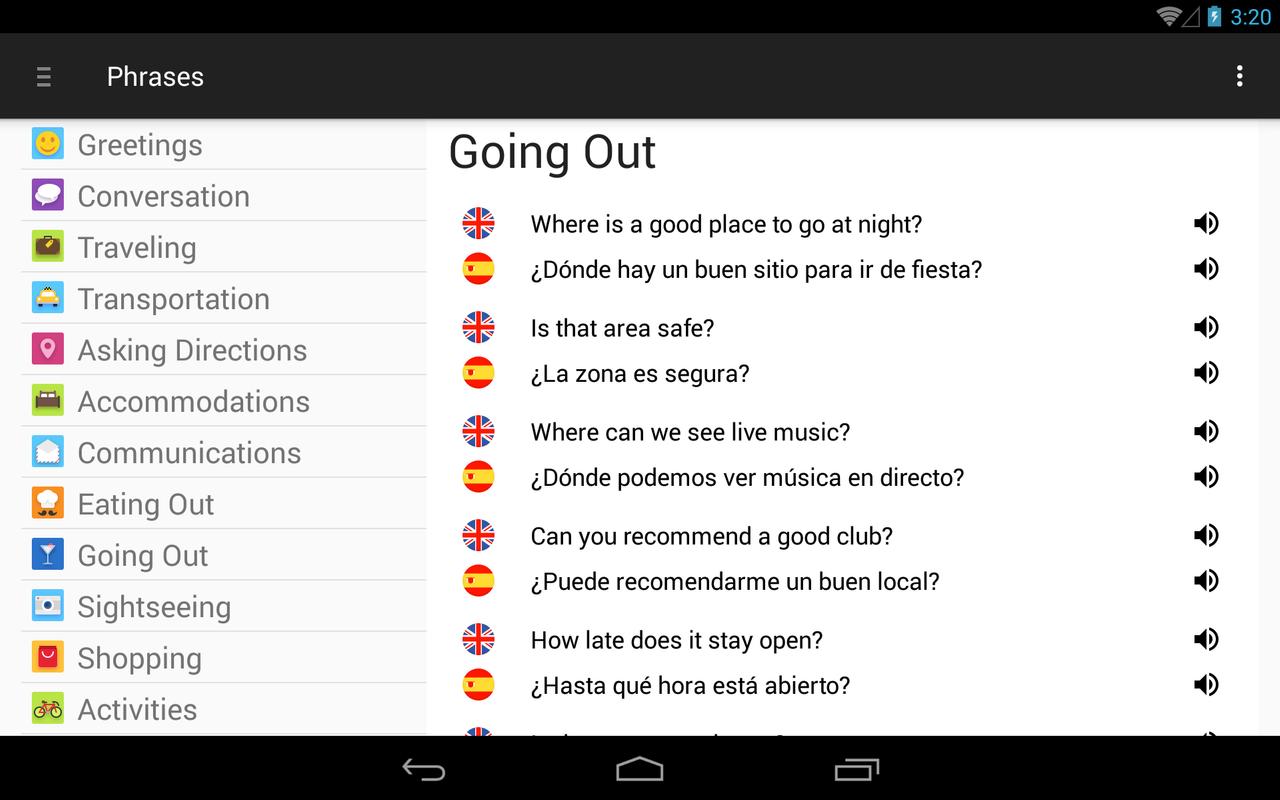 Source: apkpure.com
Just follow the gallery below and get the wide collection …
Source: www.pinterest.com