We know that much crap comes on TV. That does not change with downloading these apps but unfortunately also – after all, you can make then but a wide berth to the most annoying series and the most boring movies.
You must not miss your favorite TV shows so – the virtual TV newspapers for the Android powered device is already far superior to the printed magazines. Programme planners, genre filters and especially the practical functions of memory lets you watch TV like never before. It must not forego editorial reviews, are also often to find content summaries and lots of thumbnails. The best: In contrast to the magazine on newsstands, all presented here apps play store are free. Since television is fun again.
TV program TV Pro TV Magazin
Know what's going on: this virtual TV magazine provides you with the program of German broadcaster including tips and highlights always compact at a glance.
TV program TV Pro TV Magazin is a free program guide for Android, the 130 stations from Germany, Austria and Switzerland covers. The app provides program recommendations for popular shows, presents tips of the day with a short summary of the content, and awards points for tension, humour and co – as it is known that from printed TV magazines just. The schedule can be filter by channels or the time and a tabular overview is also on board. Unfortunately there is no zoom function. On Smartphone displays, this is a real disadvantage, more than two channels can be displayed so namely not at the same time. Who here wants to get an overview, which must wipe a cleaning power.On the tablet that looks as expected better, a zoom function would be here but also welcome.
Pro version with additional functions
With a handle to the purse you will unlock the full version of the app. Thus repeats missed shipments can be selectively track, the schedule expands and running instances of the TV app on iOS devices free of charge as full version. The app in the full version can serve as a remote control also, but only to compatible smart TVs fromSamsung. Nice: A widget is available free of charge.
Conclusion to the test of the Android app TV program TV Pro TV Magazin
Especially the Pro version of this app makes a good impression. On small displays make some competitors but a better figure.
German-speaking, free
Prism – your TV program app
With this free TV Guide for Android, you know exactly when it's worth in the coming four weeks, to turn on the TV.
Prism – your TV program app provides you with the German TV program already four weeks in advance before the eyes. In addition to typical channels such as ARD, RTL and ProSieben, the virtual TV magazine knows also the broadcast schedule of Sky sports and Sky Bundesliga. Is this pleasant flexible: you must set itself in which order presents the app station,. Who no longer holds about the dumbing down of program of private broadcasters, which pushes this list simply far to the rear.Alternatively, the app offers also category filter for entertainment, culture, children or pay TV. Some foreign broadcasters such as BBC, CNN or the French TV5 can be found. Nice: Using the evaluation function, you must allow do express your opinion or provide themselves with insider tips from other users. A powerful search function is also on board, thus you will find films with specific actors or by individual directors.
Abundant Extras
With a TV program, this app is not satisfied are: A news archive around stars and starlets and popular cinema releases including reviews and trailers are also available.The Search Assistant can be seen: to find about broadcasting your favorite SOAP or repetitions missed broadcasts. So also a wish list can be equip, which logs to you, if a broadcast date gets closer.
Conclusion to the test of the Android app Prism – your TV program app
A still fairly new but already very promising app for the TV program, which boasts good overview and strong features.
German-speaking, free
TV TV Tiviko
Tired of watching TV: with a schedule of more than 1000 European channels you know exactly with this app, what is broadcast on which programs of the continent.
Among the 1,000 European broadcasters, the TV TV Tivikoare known, are located around 260 German-speaking. You can comfortably search is with the app, as with the built-in search function. Thus you will find series, programmes and channels – but unfortunately no actor. Who searches for the next strip so with Sean Connery, does not continue here. As the overview of the live is better: Here you find currently running and can make out with a handy progress bar directly, whether it is still worthwhile to turn on. A tabular overview of the program is on board, also lists programs with progress bar compact among themselves. Which channels are represented by the app, you must decide the programme overview remains so free of programs you watch anyway.
Full version subscription
Some additional functions on board come with the full version of the app. So you can use compatible smart TVs, the advertising will be disabled and a widget is also available. The first month is it still free, then subscription prices payable: either for a euro per month, three euros for half a year or five euros for a full twelve months (price at the time of the test).
Conclusion to the test of the Android app TV TV Tiviko
TV program for Europeans: this app knew also the program of hundred foreign channels in addition to most German channels.
German-speaking, free
Prime TV Guide program
Thanks to a strong overview and short load times, Prime is far superior guide TV program of a printed TV magazine.
With this app you have convinced not only the TV program of the next 10 days in mind, PrimeGuide quickly with features that can not offer a classic TV magazine. For shows and movies you can consider about direct trailer, reviews and additional information. Shipments can track down specifically by search and who once upon a time, when watching the favorite series, quickly find an alternative broadcast date. He lies but unfortunately like middle of the night – don't mind a real fan of course. Also by E-Mail, broadcasting time can be divided with friends and thanks to home – as well as LockScreen widgets you see the TV program literally at a glance. The app captures about 170 programs, it may be half overview only those stations pick out, you are personally interested in.
Strong overview
Scroll current programmes including screenshots through the image already on the home page of the app, also the next items can be found here. Handling is smooth and relatively resource-friendly. A premium version of the app cost €5.99 per year at the time of the test, offers a convenient widget with scrolling and switches off the otherwise inevitable advertising.
Conclusion to the test of the Android app Prime guide TV program
Class features, good overview and widgets: Also the free version of this app can quickly convince.
German-speaking, free
TV-browser – TV program
You must not miss program television and radio programs with TV-browser – TV. The free app has over 400 stations.
With around 400 radio and TV channels from Germany you know but also Austria, Switzerland or even Poland and Denmark with the virtual TV magazine in the near abroad soon to see whats in the boob. Convenient: You can complete advance the program download, all schedules are in the app TV-browser – TV program then also available offline. The preview extends over a period of three weeks. Different views should not only provide variety, the app makes a good figure on the tablet. Also on board: A handy search function, Favorites marker, calendar functions and optional memories, so that you don't miss the continuation of favorite SOAP. The widgets also cut a fine figure in the free app and provide overview on the homescreen.
For the first time to wait
The advance download of the electronic program guide is practical, but somewhat annoying at the beginning: until the entire packet is downloaded, you have to bring a little patience. Then, you must extend the app with plugins: you can add function for calendar, share capabilities and support for Telecom "Entertain" or the "Enigma2" receivers.
Conclusion to the test of TV-browser Android app TV program
Diversified but flexibly adaptable: The app knows the TV -, radio – and even cinema program for Germany and some neighbouring countries.
German-speaking, free
MeinTV
Fix main thing: MeinTV provides a fleet user interface, knows the TV but only a week in advance.
Should I really always know what's coming in three weeks in the TV? The developers of MeinTV does not believe this and offer a fleet program overview in the next seven days with this app. You must reduce the display of the transmitter on your own favorites, in the selection, there are around 200 TV programs. In terms of sport, series or TV movies, you are informed with the app, the providers have housed also a reminder. Practical: For some items you can pass directly through the app to the Internet Movie Database "IMDB". There's also ample background information such as production details, actor lists, comments, and informative reviews. Also on board: A simple search function and SD card support.The app can accommodate memories of Blockbuster or favorite TV shows in the calendar.
Slim view
So you know how much you missed already and how long broadcasts are still ongoing at first glance, the app with quite informative progress bar presents ongoing programmes; The view is bad this minimalist: in addition to the program logo and the name of the broadcasts, there to see anything. Although there are short descriptions for individual shipments – you won't find images or trailer in the app itself but. Who does not need it, pleased with the narrow bandwidth requirements.
Conclusion to the test of the Android app MeinTV
The minimalist solution for the virtual TV newspaper: MeinTV provides good overview but little additional information. After all, is more often to find a link to IMDB entries.
German-speaking, free
TV Spielfilm – TV program
TV Spielfilm – TV program is the official app of the same name television magazine. In addition to the preview, you will find here also streaming services.
The app by TV movie not only do you know, what TV coming soon in the runs, you can watch shows directly on the Android device. This works even for free via free package: ARD, ZDF, KIKA and SPORT1 there just so – a total 50 channels are freely available. This need to get a weiterleitern but normally to the Web page of the libraries. Who wants to see also private broadcasters, must take to get the money bags – RTL, PRO7, SAT1 or VOX must be obtained via premium package. Also an extra package for stations in the areas of auto, food and lifestyle is to have separately. Of course the app as a pure program newspaper can be used in the free version is but again advertising on the eye. These ads disappear at a subscription price of 89 cents, also the program preview is then extended for seven days and other channels are recorded.
Good overview
Thanks to thoughtful design, this app offers a quick overview of the program. Progress indicators are on board, broadcasts are illustrated with pictures and time can be set afloat. Also a search function is useful and information about occupation, genre, plot and the Director can also be found. Unfortunately, the app starts often turns as a test of patience.
Conclusion to the test of the Android app TV Spielfilm – TV program
Provides a good overview of the broadcast and live streaming. Some tools are located behind the paywall.
English, free of charge
Gallery
The Ultimate TV
Source: ultimateandroidtv.com
Videos on TV Deluxe
Source: videos-on-tv-deluxe.en.softonic.com
How To Setup IPVanish VPN with Kodi and Be Anonymous …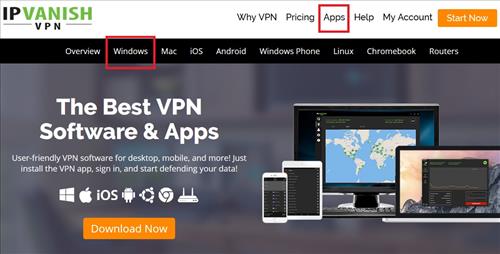 Source: www.wirelesshack.org
Bug in iOS 5.0.1 allows unauthorized access to your …
Source: www.imore.com
Google's Nexus 7 Android tablet: everything you need to …
Source: www.theverge.com
ETV2
Source: play.google.com
Avot mV for Pocket PC
Source: avot-mv.en.softonic.com
Get Instant EMI Finance on Electronics with Bajaj Finserv …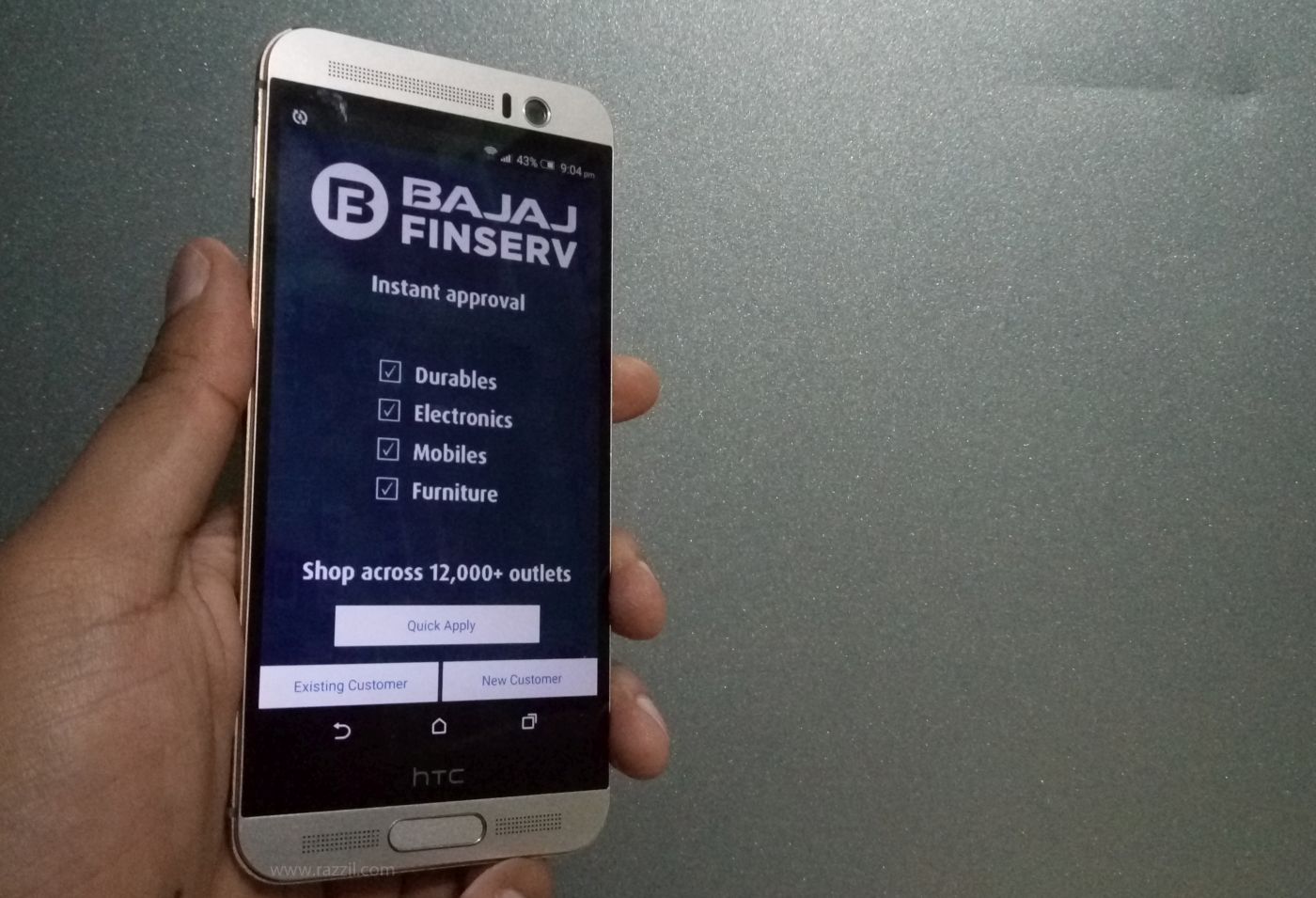 Source: www.razzil.com
Mobile App Information
Source: atnnetwork.co.uk
Google Maps' lists feature is expanding to more Local …
Source: 9to5google.com
Official download of VLC media player, the best Open …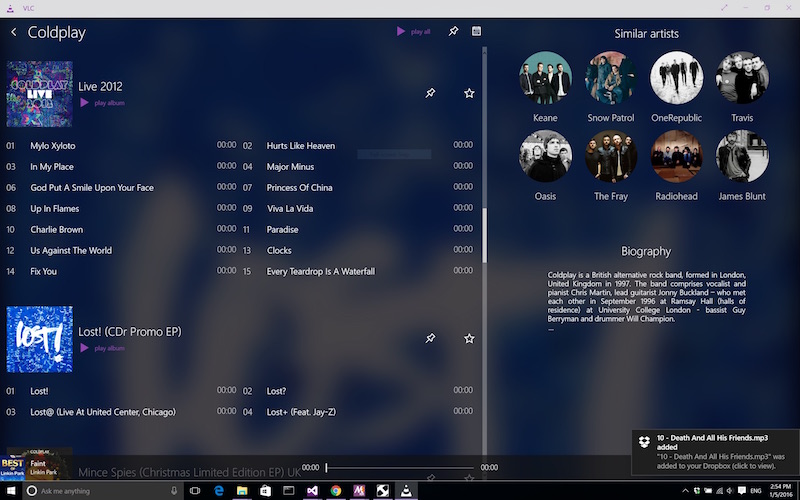 Source: www.videolan.org
Word, Excel and PowerPoint hit iPhone: Dropbox support …
Source: www.idownloadblog.com
Video Subtitle Editor
Source: video-subtitle-editor.en.softonic.com
FILMON.COM WATCH NOW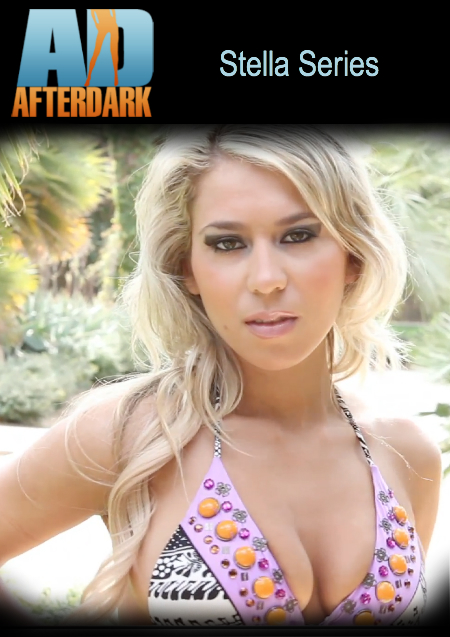 Source: www.filmon.com
Halo 5 launch TV ad to debut on Sept. 27; Microsoft …
Source: www.windowscentral.com
Tango chat service hacked, 1.5 terabytes of phone, contact …
Source: www.imore.com
Apple sends photographers from 'Shot on iPhone 6' campaign …
Source: www.imore.com
Apple Time Capsule vs. AirPort Extreme vs. AirPort Express …
Source: www.imore.com
Apowersoft Streaming video Recorder 4 3 9 Crack rar
Source: commonfilesxe.cf
Teleboy Live TV and TV Program
Source: play.google.com