Both iOS, Android and Windows Phone has much to offer and cater to different audiences. Here are the main features of today's most popular operating systems:
IOS
Apple's iOS operating system found on the iPhone, iPad and iPod Touch. It is the second most sold smart phone operating system. The gap between Android and iOS are great, but remember that Apple's platform is only used on a smart phone model – iPhone. IOS has the simplest interface, which has remained relatively unchanged since the first iPhone was released in 2007. Apps must be purchased from the official Apple App Store, which today has more than 700,000 apps and games. The main advantage of iOS is it well integrated ecosystem and quite intuitive interface, but you relatively limited to the iTunes products. Safari is available on the original iPhone has changed the mobile surfing, and iOS 6 brings more features like offline reading and integration to iCloud.
IOS is made for those who want a simple interface and as appreciative of practical use of the device, Mac users and design lovers.
Android
Android can much more easily be adapted, but when you choose an Android phone, you have to think about which version of the operating system you want. Android phones suffer from fragmentation, because the producers choose to make their own software which sometimes stands in the way of an update to the next generation.
Android OS launched by Google in 2008 and has become the leading smart phone OS in the world. Android has the most detailed interface of all operating systems, with many alternatives and great flexibility to set it up to suit your needs. You can organize your favorite apps on multiple monitors and also decorate the pages with widgets. Widgets are interactive mini-apps, and they show live information, for example the latest Twitter feed, titles in the media library or a small photo album that you can browse through from the main screen. On Android phones sold applications, games and content, such as movies and music in Google Play store. There are approximately 675,000 apps and games at this store.
The devices are often predictive of extra, unneeded programs from the manufacturer and the operator, many of which require that you register for a paid service. The same is true for Windows Phone phones.
Internet-surfing on Android 4.1 comes with the default Android browser, while the popular Jelly Bean device Google Nexus 7, available with Chrome. Default browser has some very smart security features, as well as the ability to store pages for offline reading.
Windows Phone
Windows Phone 8 is the second generation of Microsoft's Windows Phone operating system, which dates from 2010. Windows Phone 8 was launched in October, and Microsoft hopes that the expensive marketing campaign and the enhanced features will help get it up on the top of the market.
Instead of icons, Windows Phone 8 home screen covered with colorful squares and rectangles. The current selection of apps is the smallest of the three platforms, but Microsoft is working hard to change this. The new version of Windows Phone supports more advanced hardware than its predecessor, including phones with higher resolution, multi-kern processors and Near Field Communication. So far, there are only a few Windows 8 phones on the market from HTC, Samsung and Nokia. The most sought after is the Nokia Lumia 920, which has a powerful camera.
Windows Phone 8 offers features that are suitable for good high-end phones, and the fresh, simple interface is appealing, but for advanced users, it is not flexible enough. Windows Phone 8 has the latest version of Internet Explorer, IE10, which includes Smart Screen service.
Windows is the most widely used operating system in the world, and will be best for people who use Windows 8 on a PC. It is also a good choice for Microsoft Office users and people who want a simple interface that can be customized.
Gallery
Android vs. iOS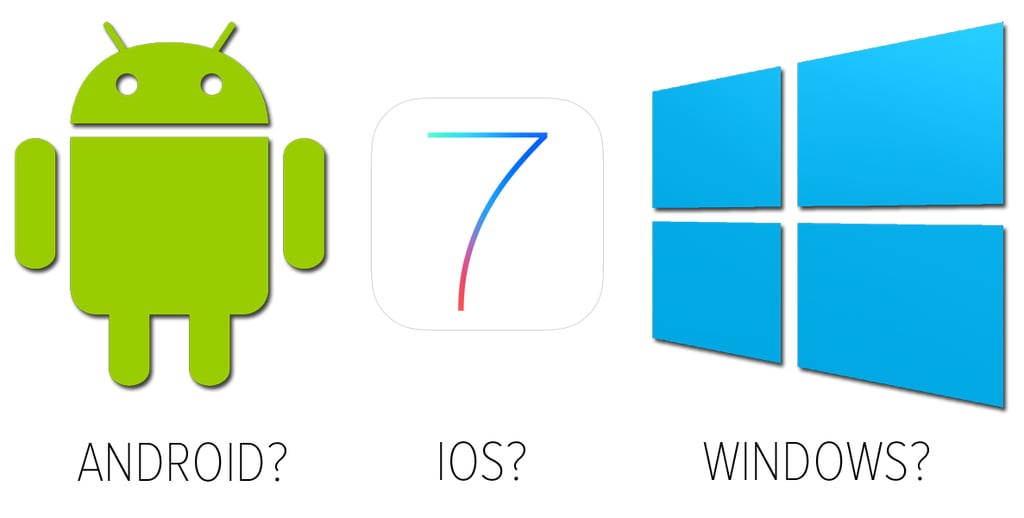 Source: www.popsugar.com
iPhone vs Android: Why the iPhone and iOS beat Google …
Source: www.macworld.co.uk
Would you post a screenshot of the homepage of your phone …
Source: www.quora.com
Which Phone is Best? Android vs Apple iOS vs Windows 8
Source: whatphone.com.au
Ios 7 & Comparison With Other Mobile Operating Systems
Source: www.slideshare.net
What's the right smartphone for you?
Source: www.app.com
Microsoft To Offer Windows 10 Free To 7 And 81 Users 2015 …
Source: minecrafts.org
Windows 10 on phones: all the new features
Source: www.phonearena.com
Need Some Last Minute Gift Ideas? We Have You Covered
Source: www.technobuffalo.com
Microsoft's one-handed Windows Phone 8 keyboard finally …
Source: www.knowyourmobile.com
Free mobile spy software without target phone
Source: www.zbudujfreedom.pl
Internet Trends
Source: fr.slideshare.net
Apple iOS 6 vs. Android vs. Windows Phone: Which One Will …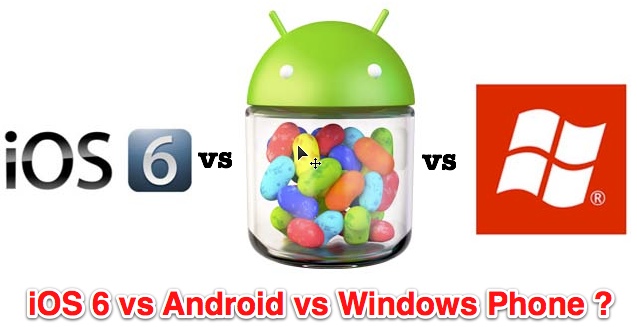 Source: www.dailytut.com
Android vs Windows 8 vs Apple iOS: Best Compact Tablet OS …
Source: www.therem.org
iOS 6 vs. Android Jelly Bean vs. Windows OS 8
Source: www.slideshare.net
Should I buy an Android, iPhone or Windows phone for …
Source: bookedin.com
iOS, Android, Blackberry and Windows Phone 8 Compared in …
Source: www.gadgetreview.com
Android, iOS and Windows Phone compared in infographic
Source: www.cnet.com
iOS vs. Android vs. Windows: Which One Is Best for You …
Source: www.techieapps.com
Mobile OS Comparison: Android vs iOS vs Windows
Source: blogs.systweak.com