This is the third part of a mini book that will last about a month, where telling weekly the joys and sorrows of moving to a whole new ecosystem: after 6 years of faithful militancy Android, I decided to try Windows Phone, Microsoft operating system that is gaining more and more support, particularly as regards the economic range.
For those who missed the two previous installments, the advice is to read them before proceeding further:
Alternatively, the super-condensed summary after two weeks is that:
Abandon Google services after many years of use is anything but easy, and the difficulties grow in direct proportion to how much you use them;
The quantity and quality of both official and third-party apps, is generally below what you find on Android (and also Microsoft Office doesn't excite me that much for my continued use but very simple-Word text);
The operating system itself is a pleasure to use, smooth and responsive in all circumstances (with some limitations in the management of multitasking with my Lumia 640 XL);
The device I really like. Good execution, great autonomy, good materials (Yes, even the plastic can be great if used as it should be). Read Pauldigo for how to choose a mobile phone.
Photographic and GPS navigation apps work fine even when connectivity is scarce (holiday abroad without Internet)
As for apps, the selection of games is low in new hits, but there are still titles to suit everyone.
Along with the week three!
Week 3. Sidebar: ecosystem, customization, advanced usage
Customizing
I finally had some time to enjoy fully the devices and explore it more thoroughly. If you are Android users, you'll know that the ability to make your device really yours is an important part of user experience. Windows Phone does not offer the same flexibility of Android, where everything, even the Messaging app, dialer and appearance of notifications, can be customized. However, the Start screen offers a wider leeway than it seems.
The first time, phones have on the Start screen, the most common apps, like contacts, phone, Web browser and so on. Are fine for a "generalist" use, but also serve to illustrate the potential of the interface. When you add an app to the Start, the "tile" (tiles, literally) may have three sizes (1 x 1, 2 x 2 and 2 x 4 identifichiamole as). Depending on the size and the choices of the developers, their contents may change: there can be only the app icon, or pictures, links, weather forecasts and much more animated in different ways and that change dynamically. In addition to this, in some cases it may appear a counter of unread notifications-especially useful in applications like phone, instant messenger, mail, and so on.
I pointed out that probably the most profitable approach is to delete everything and build a layout from scratch, by placing the tile of the apps you use the most. The advantage of this interface is that vertical scrolling is infinite, so no "pages". Offers a unique balance of versatility, efficiency and graphic appeal, should not be underestimated.
Find your ideal setup may take some time, depending on how busy you want to the screen. Play with the three dimensions of the tile leads to very interesting results; live tiles can be considered similar to widgets, although typically less customizable. It's a shame that the "live" option is not available for all apps, but in hindsight there is: too many things in motion are likely to make the layout too messy.
Some apps offer the ability to create more specific live tiles. For example, Internet Explorer may place on the home (complete with Visual previews) your favorite sites; the best RSS readers do the same with feeds or categories that you want to always have an eye on; world clock apps allow you to always know what time it is in certain areas of the world; Whatsapp allows you to create tiles from your conversations. Another interesting option are apps like [SR] Connections or ConnectivityShortcuts, that allow you to create shortcuts to quick settings such as airplane mode, WiFi on/off, and so on. Unfortunately often turn out to be simple links to the relevant section of the settings, also you can't even create a shortcut for silent mode (or do not disturb you if you prefer). To all this add that the tiles can also be grouped into folders, and you will find that there really is to have fun.
Aesthetically not much. For the background (tile) you can choose a solid color or images. There are apps like Start Perfect to create custom live tiles. There is also a random generator of backgrounds "low-poly" that goes well with this type of graphic. Another very popular mod is to make all tile transparent, in order to create a more uniform design in home and show the entire background. The resulting "collage effect" is suggestive, and allows you to use images rich in detail and color at the post of the usual colour shades/abstract themes.
There are many apps on the Store that allow you to accomplish this; I found myself quite well with Transparent Tiles Maker, which is free and has a good amount of supported apps.Another useful app for the purpose can be Tilesparency, which creates tile "useless" are entirely blank, important to fill any gaps in your layout.
For the lock screen, the story is more or less similar. Photos of Bing can be replaced with other types of content offered by the app; can be the weather, other series of images, the steps of the day thanks to Microsoft health & Welfare (not for long: the app is about to close), and so on. You can choose which apps display notifications (small icon with counter), but are at most five-not many, even if we consider only the "Fundamentals": instant messenger and email accounts.
I mean, Yes, Windows Phone customization level is much more limited than Android, and there are some functions that should be developed better. But the "Rails" provided by Microsoft are still wide enough to be able to enjoy; actually, I realized that, in spite of my custom Android to keep everything tidy and minimalist, with WP are more tempted to load into the home a little bit of everything.
Modding/hacking
If you love messing about with custom ROM, root and Xposed, you'd better be resigned from the start: there is almost no such thing on Windows Phone (in fact a custom ROM for Huawei W1 is there, but it's in pre-alpha state-experimental-private). There is a sort of jailbreak, known as Interop-Unlock, but unfortunately never took much foot.
The community is tiny compared to that found for Android, so that the benefits of jailbreak are somewhat reduced. You can change some advanced registry entries, (interesting the possibility to choose custom colors for your tiles and in general the accents), and the ability tosideload apps "homebrew" (if this is synonymous with "piracy" it is up to everyone to decide).In fact, given the complexity of the task and the limited results that can be achieved, I don't see why bother to try. Anyway, if you want to take a look, XDA-developers is a good starting point:
Windows Phone 8 Development and Hacking| XDA-developers
Store
This week I also explored a bit deeper into the ecosystem; the app, I mean. This means that I've spent some time on the Store, whose experience of use does not reach the levels of Google Play; in particular I felt the lack of the wishlist and the ability to startinstalling apps from the Web site, very convenient that I use dozens of times per week. The graphics are in line with other WP app, and categories are OK-nothing special, as in other systems, but they do their job. As for Android, you realize quickly that you better look on Google (Yes, even on Google: Bing makes it harder) things like "best apps for " and skim from there.
Unfortunately the initial impressions are confirmed: the app quality is not at the same level of Android smartphone era, and the story is very simple: If you don't have the app won't sell the phones. In a market niche so there is less competition, Yes, but also less paying users, therefore those who sell the app have to seek profit more aggressively. In short: we must often pay for not excellent quality apps that Android would fatigue although free offers.
The aggravation of this situation, and one of the worst surprises, it was the policy of refunds for purchased apps. Sure, maybe it will help to maintain low levels of piracy, but I think it is absolutely unconscionable that, on an ecosystem that is meant to be consumer friendly, need to chat with an operator from the generic Microsoft technical support-without having the assurance that the reimbursement will be there. The official policy says that "all transactions are final", and repayment is then at the discretion of the chap who responds to the other side.The fact that typically the requests go to a good end does not improve the situation.
That said, there are developers who do things really excelledon all Rudy Huyn, client developer Instagram "best of" 6tag and many other apps that really deserve the downloads and support. But unfortunately they are more the exception than the rule.
In General, then, Yes, the app problem remains even after further analysis, and Microsoft, with Windows Phone 8.1, solved it marginally (though major changes will be introduced with Windows Mobile and the new ' 10 ' one platform ") . In addition to technical and formal inadequacy of the Store, there are objectionable content policies regarding the management of Microsoft was: take for example the fresh news of the closure of many photographic series app Lumia. Admitting that will be incorporated in a whole new platform/moved/high, wouldn't it have been better to announce before that and then closing the old ones?
Feeling and highlight app
I must say that after an intensive use of this 640XL return to my HTC M8 is … strange. After the Dell Streak never thought I'd reassessed the king size phablet, yet has its appeal. That said, Unfortunately for my specific job the device continues to be inadequate. I need do multitasking pushed-open many tabs in your browser, quickly jump to the RSS client, then to word processors and on like this. Simply a device of this class isn't enough-or rather, is manageable, but with 2 GB of M8 I lose much less time with the refresh.
The chapter browser is proving disappointing. Internet Explorer is pretty quick in loading, but there are often problems with page rendering, zooming and the pressure of the checkbox/dropdown etcetera. I happened several times that the browser is not able to open sites that worked to perfection not only on Chrome for Android and PC, but also Safari for Mac or Firefox. I tried the three main alternative browsers (UC, Maxthon, Opera Mini), but I don't think things have improved a lot.
On the other hand, MixRadio is a music streaming service really tempting. Allows you to create mixes from free listen (even offline!) from a maximum of three artists, and so far the database seemed very provided, even mainstream music not exactly. Always talking about music, I also really like Gmusic, unofficial client for Google Play Music which allows me to access the n-thousand song I uploaded online. The app eBay and Amazon are doing their job without pretensions (using eBay only for purchases, not for sales). I found a nice tuner that works well for bass, and a remote control to Kodi that despite the crappy graphics of tile, it works as it should. 6tag is for strength, and even the client for Transmission I like better than official Android. Phonly is an RSS reader/Feedly client with ads, but at least free, with a good choice of live tiles and full-feature, and Xbox 360 SmartGlass allows me to remotely control my console, even if they are antiquated, poor thing. And then, of course, could not miss theflashlight app, right?
More detailed reviews of these and many other apps might arrive in the future here at HDblog.
Week 3: considerations
In short, is very clear: Microsoft is undergoing a period of transition is very important right now. 8.1 Windows Phone is a bit abandoned to itself, all efforts are focused on Windows 10.Impossible to completely avoid the topic in an article like this; the Insider Preview is already turning since yesterday morning. Tune in next Tuesday for the account.
Gallery
Cool Windows 10 Mobile Wallpaper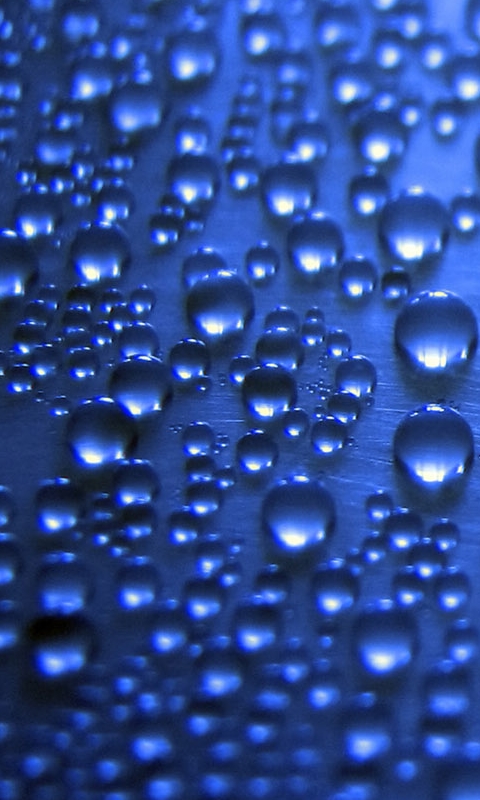 Source: wallpapersafari.com
Vyzvánění pro Windows Phone
Source: mobilenet.cz
Windows Phone 8
Source: mobilenet.cz
Minimalistic gaussian blur blurred colors wallpaper
Source: wallpapersinside.com
Microsoft Universal Foldable Keyboard Review & Rating …
Source: www.pcmag.com
Jupiter abstract backgrounds patterns surface wallpaper …
Source: hdwallsbox.com
Family guy stewie griffin brian wallpaper
Source: wallpapersinside.com
Abstract fractals digital art fractal wallpaper
Source: hdwallsbox.com
Creepy landscapes fog roads wallpaper
Source: wallpapersinside.com
Quotes the catcher in rye wallpaper
Source: wallpapersinside.com
Chiken wallpaper
Source: hdwallsbox.com
American dad roger tv shows steve smith wallpaper
Source: wallpapersinside.com
Hip hop rapper background kid ink wallpaper
Source: wallpapersinside.com
Concept artwork africa new mombasa kenya cities wallpaper …
Source: hdwallsbox.com
Military banksy street art wallpaper
Source: wallpapersinside.com
Ii luftwaffe focke-wulf 190 fw-190 smoke trail wallpaper …
Source: wallpapersinside.com
301 Moved Permanently
Source: www.wayerless.com
LATEST PRICE INFO: HTC HD7 Windows Mobile Phones Price in …
Source: latestpriceinfo.blogspot.com
New Mobile Phone Photos: NOKIA LUMIA 920 Windows Mobile …
Source: newmobilephonephotos.blogspot.com
HTC Windows Phone 8X 8GB
Source: www.whistleout.com